Our Authors

Ilene H. Ferenczy, J.D., CPC, APA, is the managing partner of Ferenczy Benefits Law Center LLP, an employee benefits law firm in Atlanta, GA. Ms. Ferenczy advises clients on all types of employee benefit plans, particularly focusing her practice on qualified retirement plans, benefits issues in mergers and acquisitions, and advising third-party administrators of employee benefit programs on technical and practice issues. Having become an attorney after more than ten years as a third-party administrator, she brings a unique and practical approach to her advice. She is a member of the State Bars of Georgia and California, and holds designations as a Certified Pension Consultant from the American Society of Pension Professionals and Actuaries (ASPPA) and Accredited Pension Administrator from the National Institute of Pension Administrators.

Chuck Humphrey is principal of the Law Offices of Charles G. Humphrey in Buffalo, New York. He was IRS and Labor Department attorney and has focused his practice in the area of ERISA and employee-benefits law for more than thirty-five years. Having practiced in governmental, large law firm, financial institution, and consulting settings, he brings a fresh approach to problem solving for his financial institution and plan sponsor clients. He currently chairs the American Bar Association (ABA) Subcommittee on Multiple Employer, Professional Employer Organizations, and Controlled and Affiliated Service Groups and sits on the Fiduciary Responsibility/Plan Investments Subcommittee of the ABA. He is an original and continuing member of the IRS Northeast Pension Liaison Committee and a member of the New England Employee Benefits Council. He is a former member the IRS National Determination Letter Committee. He holds an undergraduate degree in history from the University Michigan and a law degree from the University of Buffalo Law School. He is admitted to practice in New York and the District of Columbia.
S. Derrin Watson, JD, APM is a pension attorney and educator, consulting, speaking, and writing about a variety of pension topics, including 401(k), 403(b), 457, and 409A plans, and Form 5500 issues. He is currently in solo practice as an attorney focusing on retirement plans and a pension educator. For many years, he worked with Corbel/SunGard/FIS with their Relius line of products. He is now of counsel to the Ferenczy Benefits Law Center and answers questions for the ASK the Author Service of ERISApedia, the publisher of 403(b) Plan eSource and Who's the Employer eSource.
The ERISApedia Team

Chris has been employed as a data specialist for ERISApedia.com since 2018. She graduated from Binghamton University with a BS in Marketing and has worked with teams in New York and Denver to create advertising campaigns for national brands including RJ Reynolds, Goodwill Industries, and Stacy's Pita Chips. Chris has also worked successfully in operations, film and video, and photography, and is an active volunteer in education and animal welfare.
Chris works out of our office in Atlanta, GA.


Chuck Gouge is the Vice President of Sales & Marketing and works very closely with data prospecting resources for ERISApedia.com. He has over 30 years' experience in the business and regulatory compliance field. Formerly the Director of the Retirement & Benefits Compliance Group for Wolters Kluwer Law & Business (WK L&B) as well as the General Manager of the TAGdata and ftwilliam.com business lines after their acquisition by WK L&B until June of 2013. Prior to his general management role, Chuck was the director of Sales & Marketing for the Health & Human Resources division of CCH (Commerce Clearing House). Also during his career with CCH and Wolters Kluwer, Chuck led various sales divisions in several locations around the US. Chuck received his B.S.B.A degree in Accounting from East Carolina University in Greenville, NC.
Chuck works out of our office near Clemson, SC.
Contact Information:
Email address:cgouge@erisapedia.com
Office Phone: 704-908-3505


Norma J. McCutcheon, MBA, is the Chief Operating Officer of ERISApedia.com. Norma has spent over 25 years in the healthcare industry in various management and executive positions. She has extensive experience in managing large and small organizations. Before joining ERISApedia.com she was successful in securing financing, building and becoming CEO of a new specialty cardiac hospital in Milwaukee. Norma received her MBA degree with honors from Northern Illinois University, DeKalb, IL and her BSN degree from Rockford College, Rockford, IL.
Norma works out of our Minneapolis, MN office
Contact Information:
Email address: njm@erisapedia.com
Office Phone: 612-605-2779


Timothy M. McCutcheon, JD, CPA, MBA, is the Publisher of ERISApedia.com and President of Burrmont Compliance Labs, LLC. Tim is the founder of ftwilliam.com, the most innovative document and government forms provider in the industry. He wrote the first web-based 5500 forms package and introduced the first retirement plan document e-sign system. Tim is a member of the IRS Great Lakes TE/GE Council and a former member of the Information Reporting Program Advisory Committee of the IRS. Prior to founding ERISApedia.com and ftwilliam.com, his law practice included counseling TPAs, financial service companies and other benefit service providers regarding qualified plan product design and compliance. Tim received his JD (cum laude) from the University of Wisconsin-Madison. He is also a CPA and holds an MBA degree from the Kellogg School of Management at Northwestern University.
Tim works out of our Minneapolis, MN office.
Contact Information:
Email address: tmm@erisapedia.com
Office Phone: 612-605-2262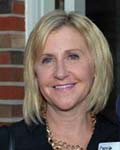 Carrie Patchett has been employed as a data specialist for ERISApedia.com since 2017. She became the Chief Specialist in 2018 and directs the data specialist function at ERISA. She graduated from the University of Iowa with a Bachelor in Business Administration.
Carrie works out of our office in St. Louis, MO


Joanne is Vice President of Sales for our ERISA Compliance and Research Suite. She started her employee benefits career in 1979, administering qualified retirement plans. Over the years she has worked in most all phases of the retirement industry, including plan administration, plan design, documents, reporting and consulting, presentations, marketing and sales in the small to mid-size markets. In January of 2004, Joanne joined the Technical Answer Group (TAG) as Marketing & Sales Manager nearly doubling the subscription service prior to the sale of TAG to Wolters Kluwer Law & Business in July of 2007. Joanne continued her career at Wolters Kluwer Law & Business until 2014 managing key National accounts, product sales and training as well as overall customer and project management for the group. Joanne joined The ERISApedia.com Team in September of 2015, focusing on our ERISA compliance and research solutions.
Joanne works nationally with our customers and prospects alike, providing ERISA Compliance and Research tools for the market. She also serves on the Board of Directors for the Pension Educational Council of Atlanta (PECA), providing education for local and regional pension professionals.
Joanne works from our office outside of Atlanta, Georgia
Contact Information:
Email address: jpecina@erisapedia.com
Office Phone: 770-999-0819

Maureen Pesek is Vice President Sales with responsibility for customer relationships and business development tools. She spent most of her career at Target Corporation, Minneapolis, MN. During her over 20 year career at Target, she held several managerial positions in Internal Audit, Finance, Accounting and Human Resources. She graduated from the University of Iowa with a BBA and received her MBA from the University of St. Thomas in St. Paul, MN. Maureen also has a Master's in Education and spent several years teaching math to middle school students.
Maureen works out of our office in Minneapolis, MN
Contact Information:
Email address: mpesek@erisapedia.com
Phone: 612-444-3665


Donna M. Weagel has been employed as a data specialist for ERISApedia.com since 2017. She graduated from Western Washington University Huxley School of Environment with a BS in Environmental Science and received her Masters degree in Urban Planning and Policy from University of Illinois - Chicago.
Donna works from our office in Atlanta, Georgia.